Open: Monday - Friday: 9 am - 7 pm | Saturday 9 am - 5 pm
Have you ever wondered what your Rainbow Pharmacist is up to behind the counter on a daily basis?
In addition to filling your prescriptions, you can find our Rainbow Pharmacists managing your health & medication through any of the following professional services:
Medication Reviews
---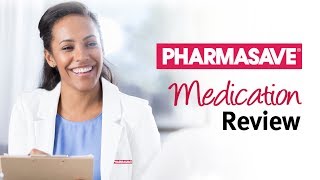 This private consultation with your Rainbow Pharmacist focuses on helping you better understand your medications, how they work, and how to get the best results from using them, to maintain or enhance your quality of life.
---
MedAlign (Medication Synchronization)
---
Don't work around your medications; make them work for you!
If you make multiple trips to the pharmacy to pick up your refills, your pharmacist can help you manage your medications by synchronizing them to be refilled on the same day and provide convenient blister packages that helps you take the right medication at the right time. Click here for more info
---
Blister/Compliance Packaging
---
When you drop off your next prescription, ask about our easy and convenient blister packaging. Your Rainbow Pharmacist can help you organize your medications, making it easier for you to take them as directed.
---
MY DNA for Diet and Medications
---
Your DNA contributes to how you react to medications. Speak to us about the value of the MY DNA testing. You may benefit from this if:
https://www.mydna.life/en-ca/medication/
You are interested in how your DNA may affect any future medications
You are going to be starting a new medication and want to minimize trial and error
You are struggling with finding the right medication to treat your condition or if you medication is not working for you
You are experiencing continuous or sever side effects
You have on or more chronic medical conditions
You are taking multiple medications
---
Prescribing Medication
---
As part of a collaborative healthcare approach, and after an assessment of your health needs, your Rainbow Pharmacist is authorized to prescribe select medication to help manage your condition and maintain ongoing therapy.
---
Medication Compounding
---
Compounding is preparing personalized medication in many different forms such as creams, serums, capsules, lozenges and more. We often do this for:
Pets/Veterinary Compounds
Anti-Aging/Hormone products
---
Travel Health
---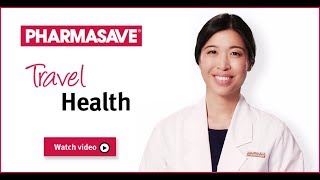 ​​​​Your pharmacist will ensure you have the information you need to be prepared for health issues that may arise while you're away. Plan ahead and speak with your Pharmasave pharmacist before you travel. Download the Pharmasave Travel Checklist
---
Addiction Medicine
---
Overcoming an addiction is not easy. But it can be done. Talk to us about our addiction medicine that we administer here:
Methadone
Naloxone
Suboxone
---
Medication Reminders
---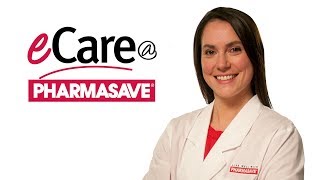 With our eCare@Pharmasave app, you can easily set up convenient medication and refill reminders from our Pharmacists!
---
Return Program for Expired Medication & Sharps
---
Return your expired medication and sharps at our pharmacy, we will make sure they are disposed of safely.
---
Injections
---
Free flu shots during flu season. Did you know we can administer vaccinations for 13 preventable diseases? Including Hepatitis A&B Meningitis, and Typhoid disease. Speak to a Rainbow Pharmacist about how the vaccines we can provide to keep you healthy at home & abroad!
---
---
In today's busy world, it can sometimes be a challenge to stay on top of your medications and health. Your Rainbow Pharmacist can help with every day ailments and support you by providing you with specialty services and tools to make taking and managing your health & medications easier.
Just ask your Pharmasave pharmacist about any of these great services:
Live Well Consultations
---
More than just talking about your medications, Live Well Consultations allow you to meet one-on-one with your Pharmasave pharmacist for a private consultation on a variety of health topics. During a Live Well Consultation, you have an opportunity to ask your pharmacist anything about your medical conditions or other health concerns, and work with your pharmacist to build a care plan that leads to better overall health.
---
Diabetes Management & Counseling
---
Device Training
Footcare Services
Insulin Training
---
Heart Health Management
---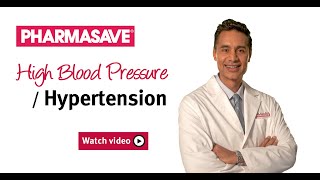 Our Pharmacists can help with blood pressure management.
---
Health & Wellness
---
Ideal Protein
Meditation room for Cefaly and migraines
Weight Management
---
Smoking Cessation Program
---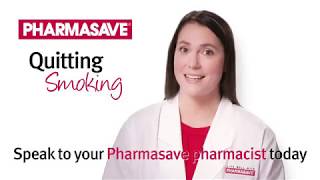 ---
---
Rainbow Pharmasave offers a full line of Home Healthcare solutions for purchase or rent to help you manage or improve your overall wellness and help meet your daily living needs.
Our Pharmacists understand your unique health requirements and can advise on the most effective solutions for better living. Our wide selection of products include:
Mobility Products

Everyday Living Aids

Equipment

Bathroom Safety

Compression Stockings – Certified Compression Fitters on Site!

Specialty Wound Care Supplies

Ostomy Supplies
While we aim to stock most products, specialty products can be ordered and in stock within 2 days. Ask about our specialty products!
Of course, our pharmacy isn't complete without our front shop filled with a wide range of products that focus on your total health and wellness!
In our store you can also find:
Over the Counter medicines

Natural products including crystal and spiritual sections

Cosmetic Section

Household Items

Healthy Snacks

Giftware

Children's Toys

Home décor

Jewelry

and more!